Medical Marijuana for Metastatic Breast Cancer Patient; Long Beach Medical Marijuana Doctor
February 27, 2012No CommentsDisease Treatment breast cancer, cancer, chemotherapy,insomnia, long beach, Medical Marijuana
Today in Long Beach I took care of a 77 year old women with metastatic breast cancer.   She has been on chemotherapy for the last 4 months and is experiencing excruciating pain, nausea, insomnia and lack of appetite.   Her pain medications (narcotics) are no longer effective and are only making her nauseous.   She had tried cannabis once before "years ago" but is "at my wits end" and is willing to give it a try.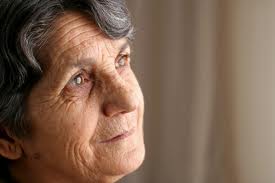 I went on to explain to her that I have treated hundreds of patients going through chemotherapy and that I expected her to do very well.    She can expect: 1. Less pain 2. Less nausea 3. better sleep 4. Improved appetite and hopefully 5. An improved mood.
Most patients will stop their narcotics all together.   They also stop taking any sleeping pills or antiemetics (anti-nasuea pills).   Most oncologists acknowledge the benefits of using medical marijuana but few are willing to recommend it to their patients.   This patients oncologist was compassionate enough to give her a direct referral to my clinics.
I expect that she will do well.   There is a great dispensary in Long Beach called Herbal Solutions that will take the time to find a strain that works best for her.  Even though she is 77 years old I anticipate that she will be able to use the vaporizer without difficulty.
Lastly, all of our prayers are with her and her husband as they go through this difficult time.   Expect a miracle!!
Shared from Dr. Breen. His findings are the similar to what I hear first hand from the patients that I speak with every day…. GR